skip to content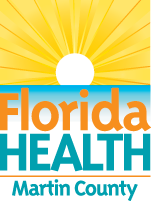 It's a New Day in Public Health.
The Florida Department of Health works to protect, promote & improve the health of all people in Florida through integrated state, county, & community efforts.
skip to content
Public and Community Swimming Places
Contact Us
 

Fax

772-221-4967
 

Mailing Address

3441 Southeast Willoughby Boulevard 

Stuart, FL 34994 

 

More than 360 public swimming pools in Martin County are regulated by the Florida Department of Health, including swimming pools, wading pools, spa pools and water recreation attractions.
Why must we keep a log of the Chlorine and pH daily? Who can do that?
By law, it is the pool owner's responsibility to keep daily pool information. Chlorine (or bromine) and pH are required to be measured at least once every 24 hours and stabilizer (Cyanuric acid) is required to be measured at least weekly. The pool report sheet must be available for review at the inspection. This testing can be done by anyone who has been trained in the testing procedures. No formal certification is required for this testing.
What credentials are needed to service or repair my neighborhood pool?
In order to repair a licensed pool in Florida, the individual must be a Florida licensed pool contractor. A certified pool operator (CPO), pool permit holder or direct employee of the pool permit holder may adjust water chemistry and clean the pool or spa but is NOT qualified to do repairs and may NOT work on the pool equipment. Ask for proof of current credentials (license or certification) and/or check the Department of Business and Professional Regulation's website.
Do we have to notify the Health Department when we are going to resurface the pool or modify the pool or pool equipment?
You are required to send written notice to the Martin County Health Department (MCHD) describing the work you intend to do, together with the name and license number of the Florida pool contractor. When resurfacing your pool or spa, required "upgrades" must be performed. When the work is completed, the contractor is required to notify MCHD in writing. ALL modifications must be permitted and approved by the Florida Department of Health PRIOR to the work being done. (see How do I apply for a permit?)
Which pools are NOT required to have a Florida Department of Health permit?
"Private pools" which means a facility used only by an individual, family, or household members and their guests which does not serve any type of cooperative housing or joint tenancy of five or more living units are the only pools NOT required to be permitted by the Florida Department of Health. ALL other pools are required to have a permit unless they qualify for an exemption.
Which pools are eligible to apply for an exemption?
Water therapy facilities located at or connected with hospitals, medical doctors' offices, and licensed physical therapy establishments shall be exempt from supervision.
Pools serving no more than 32 condominium or cooperative units which are not operated as a public lodging establishment shall be exempt from supervision, except for water quality.
Pools serving condominium or cooperative associations of more than 32 units and whose recorded documents prohibit the rental or sublease of the units for periods of less than 60 days are exempt from supervision, except for water quality and lifesaving equipment and the condominium or cooperative owner or association must file applications with the department and obtain construction plans approval and receive an initial operating permit.
Any pool serving a residential child care agency registered and exempt from licensure pursuant to FS 409.176 shall be exempt from supervision or regulation related to construction standards if the pool is used exclusively by the facility's residents and if admission may not be gained by the public.
Where can I find inspection reports on public/community pools?
Where can I find more information, including the laws governing pools in Florida?